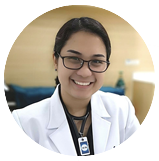 Rhoda Zyra M. Padilla-Baraoidan, MD, FPCP, FPCEDM
While we are amid an infectious pandemic, there is also the reality of an emerging twin metabolic epidemics – diabetes and obesity. "Diabesity" impacts morbidity and mortality rates worldwide.1 There is a constant search for improvement in the management of these two epidemics to improve quality of life, life expectancy, and socioeconomic factors among those with diabetes and obesity.
The dysfunction of the beta cells of the pancreas is the common pathway in hyperglycemia. One of these pathways involve incretins.2 These are produced in the small intestines, and regulate insulin response to a meal. (Schwartz et al, Diabetes Care 2016)
The incretin effect is a significant and sustained increase in insulin response following an oral glucose load, compared to a parenteral glucose load.3 Most commonly studied incretins are glucagon- like peptide 1 (GLP-1) and glucose-dependent insulinotropic polypeptide (GIP). Tirzepatide is the first dual GLP-1 and GIP receptor agonist offering targeted therapy for diabetes and obesity.
The Molecule
Tirzepatide is composed of 39 amino acids, based on the intrinsic GIP sequence. Because of its dual activity property, it is also referred to as "twincretin". It is protein-bound allowing for its long half-life at 5 days, offering once weekly dosing. It is best absorbed subcutaneously.4

Mechanisms, Efficacy and Safety
The incretin effect is decreased in patients with T2DM compared to those without diabetes.3 Addressing the reduced incretin effect via the dual receptor agonism of GIP and GLP-1 provides dose-dependent reduction in glycosylated hemoglobin A1c (Hba1c) and body weight in patients with type 2 diabetes mellitus (T2DM).
The SURPASS clinical trials aimed to assess the efficacy and safety of tirzepatide in patients with T2DM. The primary endpoint for each study was the change in Hba1c from baseline except for the SURPASS J study whose primary endpoint was the number of participants with more than one severe adverse event. SURPASS-CVOT evaluated non-inferiority and tested superiority of tirzepatide against dulaglutide. The primary outcome measure is time to first occurrence of death from cardiovascular (CV) causes, non-fatal myocardial infarction (MI) or non-fatal stroke (MACE-3).3
Clinical Use of Tirzepatide
In the updated international guidelines on the management of T2DM, a patient-centric approach is emphasized. The choice of therapy now considers the patients' clinical profile such as co-existing CV disease, renal disease or obesity. GLP1-RA and SGLT2 inhibitors priority agents due to their efficacy and proven benefits in CV and renal outcomes. Obesity, however, remains to be lacking in treatment options. Tirzepatide as a new agent aims to fill this gap.
Tirzepatide has demonstrated greater HbA1c reduction (- 2.4% with 15 mg tirzepatide) and superior weight loss (- 11.3 kg with tirzepatide 15 mg) with comparable adverse effects versus the GLP-1 RA dulaglutide in phase 2 trials. Since diabesity is at hand, medications that offer weight loss as an added benefit will be increasingly sought after.
Tirzepatide vs. GLP-1 Ras
In contrast to Tirzepatide, GLP-1 RAs act by stimulating insulin secretion in hyperglycemic states, by reducing glucagon secretion of the pancreas through alpha cells, delaying gastric emptying time and decreasing appetite. This then induces weight loss in a manner different from glucose-dependent stimulation. Glucose-dependent insulinotropic polypeptide (GIP), is insulinotropic; however, unlike GLP-1, it is glucagonotropic in a glucose-dependent manner. Under hyperglycemic conditions, glucose-dependent insulinotropic polypeptide stimulates the release of insulin, thereby lowering glucagon levels, and under euglycemic or hypoglycemic conditions, glucagon levels are increased. GIP receptors are abundant in adipose tissue, and GIP enhances both the postprandial lipid-buffering capacity of white adipose tissue and the sensitivity of adipose tissue to insulin, which may prevent ectopic fat deposition.3
In the SURPASS 2 clinical trial, the efficacy and safety of tirzepatide at doses of 5 mg, 10 mg, and 15 mg was compared with semaglutide (GLP-1 RA) at a dose of 1 mg in patients with T2DM that had been inadequately controlled with metformin monotherapy.5
In this trial, tirzepatide at a dose of 5 mg, 10 mg, or 15 mg was non-inferior and superior to semaglutide at a dose of 1 mg, with respect to a reduction in the glycated hemoglobin level in patients with T2DM who were receiving metformin. Tirzepatide was also superior to semaglutide with respect to reductions in body weight.5
Summary
Tirzepatide is a novel dual agonist of GIP and GLP-1 that shows promise to fill the treatment gap in managing diabesity. Its efficacy in terms of Hba1c lowering while offering weight loss in our patients would be beneficial in clinical use.
---
References
Department of Health. Leading Causes of Mortality, 2010. https://doh.gov.ph/Statistics/Leading-Causes-of-Mortality. Accessed October 8, 2022.
American Diabetes Association. Standards of Medical Care in Diabetes – 2016. Volume 39. https://diabetesjournals.org/care/ issue/39/Supplement_1. Accessed October 6, 2022.
Min T, Bain SC. The Role of Tirzepatide, Dual GIP and GLP-1 Receptor Agonist, in the Management of Type 2 Diabetes: The SURPASS Clinical Trials. Diabetes Ther. 2021 Jan;12(1):143-157. doi: 10.1007/s13300-020-00981-0. Epub 2020 Dec 15. PMID: 33325008; PMCID: PMC7843845.
Chavda VP, Ajabiya J, Teli D, Bojarska J, Apostolopoulos V. Tirzepatide, a New Era of Dual-Targeted Treatment for Diabetes and Obesity: A Mini-Review. Molecules. 2022 Jul 5;27(13):4315. doi: 10.3390/molecules27134315. PMID: 35807558; PMCID: PMC9268041.
Frias JP et al. Tirzepatide versus Semaglutide Once weekly in Patients with Type 2 Diabetes. New England Journal of Medicine 2021. 385: 503-515.