UST-rology
(Your fortune as told by Madame Tiger 🐯) 
How to use:
Step 1: Look for your zodiac sign
Step 2: Read, internalize and pag-isipan kung susundin ang advice ni Madame Tiger..
Step 3: Pag may important events, hanapin ang specific na lucky color, as indicated.
Step 4: Sa bawat reseta ng lucky drug mo, gagaling ang pasyente – sigurado! 
Jump to: 
---
Aries (March 21 – April 20)
Passionate, bold, ambitious, honest
September will bring Aries courage and energy, more than the what the usual iced americano, Cobra and chocolates can give.  No need to worry about anything this period; even the impending tax mapping will go as smooth as a whistle. This is the time to rekindle old friendships or embrace the extrovert in you and venture out to make new friends. BUT no rekindling of past relationships with exes please! Ika-nga ni Mareng Taylor, "We are NEVER EVER getting back together." Aries individuals love change, and this month will give it to them. Thanks to the Sun's position this month, Ariens will fearlessly embrace all changes coming their way. Debating on a career change, or maybe still thinking about that most coveted gadget? Dizzisit, swipe that credit card and enjoy the teleconsultations on a new iPad pro 😉
Lucky hormone: Thyroxine
Lucky color: Pemberton's Sign Red
Lucky drug: Insulin
---
Taurus (April 21 – May 21)
Intelligent, hardworking, stubborn
Security before pleasure – this  is the motto of true Taureans, both in career and romance. But this month, maybe a change of pace would be good. The Bull may feel physically tired, but in reality… Wala, tired lang pala talaga. Fatigue may come from overwork, or from insecurities and unresolved issues with others. September will not be easy, but using wit and grit, the Taurean can push himself and overcome anything. These negativities could affect all aspects of his life, even his love life! So… I strongly recommend spending time with friends, and just let the good vibes they bring wash all over your psyche. You don't have to carry everything alone. Think about what makes you happy and just do it. Kung ayaw pa rin makinig sa horoscope na ito at gusto mo pa rin mapag-isa, sige. Alam ko naman sasabayan mo yan ng pindot ng "add-to-cart."
Lucky hormone: Vasopressin
Lucky color: CGM Time-in-Range Green
Lucky drug: Calcitriol
---
Gemini (May 22 to June 21)
Playful, polite, creative
Have you ever been so busy that you wished you could clone yourself so you can do two things at once? Symbolized by the celestial twins, a Gemini constantly juggles a variety of hobbies, passions, careers (and hot dates?). Despite their multi-tasking nature, they are innovators and influential. This September, many duties will be given to you that you can bring to fruition. Ayan kasi, sinabi na ngang wag masyado galingan, e ginalingan mo. In between the toxicities, plan a weekend with your family or friends focusing on wellness or nature. At the end of September, you will be significantly affected by the phases of the Moon, so you should be more careful about your health. Make sure you get a hearty dose of Go, Grow, and Glow foods this month. Skip the Big Mac for now.
Lucky hormone: Prolactin
Lucky color: Adrenal cortex yellow
Lucky drug: Metformin
---
Cancer (June 22 to July 22)
Emotional, moody, family-oriented
Since the Sun in September lowers self-confidence, the needy person inside you will try and escape. You will find yourself constantly craving company and attention, either from your partner, best friends or that cute barista in Starbucks. You will long for reassurance and you will find yourself sending a group message to your friends: "Paki-pusuan nga ang bagong profile pic ko please". However, there is no need to succumb to this. Work on self-love instead. This month, Venus will bring many travel opportunities for Cancer. Kung naghihintay ka ng sign na mag-book ng flight, ito na yun. Self-love equals business class.
Lucky hormone: Cortisol
Lucky color: 128 Hz Tuning fork Silver
Lucky drug: Methimazole
---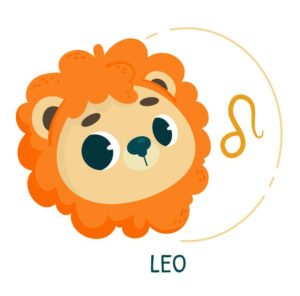 Leo (July 23 to August 22)
Courageous, confident, loyal 
The position of the Sun this month increases materialistic tendencies. However, Leos will have no difficulty remaining frugal. The first weeks of September will be marked with good cash inflow, but it wouldn't hurt to plan ahead. Kung may nangungulit sayo na nagbebenta ng life insurance, siguro ito na yung panahon na mag-reply sa kanila. Moreover, investing in stocks and real estate will bring good returns. But seek advice from those who know better so as not to waste any resources. With great money comes greater workload – this is not the time to cram, as failure to meet deadlines may result to psychosomatic symptoms. Engage in yoga or Pilates, get a massage, or find a relaxing show on Netflix to help you keep calm.
Lucky hormone: Parathyroid hormone
Lucky color: Juice ng OGTT Orange
Lucky drug: Levothyroxine
---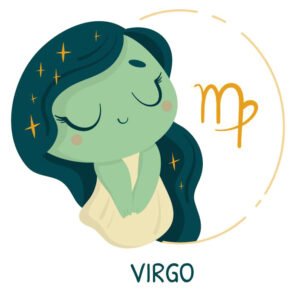 Virgo (August 23 to September 22)
A perfectionist, gentle, attentive 
For Virgos, this month brings doubts about their future in terms of career so they should attempt to remove any barriers against development. Undergoing further training to master new skills will be a great idea! On the other hand, those who are single may find themselves taking the search for a soulmate too seriously. Remember to let the universe work its magic. Sabi nga ni David Pomeranz, I was born for you, and that you were born for me…  Moving towards the middle of the month, Virgos will be bitten by the travel bug. Whether it is a weekend at the beach or an official business trip, this September will be filled with unforgettable adventures. Sabi nga ni Dora the explorer, Vamanos! 
Lucky hormone: Oxytocin
Lucky color: Plasma ng may Hypertriglyceridemia White
Lucky drug: Dulaglutide
---
Libra (September 23 to October 23)
Sympathetic, Intelligent, a Connoisseur
September 2023 promises success in study and work for this bunch. You will feel a wave of enthusiasm and will be filled with innovative ideas that will put everyone in awe of you. Watch out, though! The first few days of September may be filled with petty quarrels with your partner. Learn to be the bigger person and just bite your lip. If time permits, plan a surprise for your significant other and rekindle the romance. For married couples, ito na ang sign para sa #RoadToG2. Male Libras will feel strong attraction to someone from their group but ease up on your tendency to be aggressive, as most girls want to take it slow. Maghanda ka na kumanta ng – "Tatlong oras na akong nagpapacute sa iyo, Di mo man lang napapansin ang bagong t-shirt kooo."
Lucky hormone: Ghrelin
Lucky color: Plethora ng Cushing's na Pink
Lucky drug: Liraglutide
---
Scorpio (October 24 to November 22)
Committed, farsighted, empathetic
They say an inspired Scorpio can take on anything. Lucky for you, inspiration is the theme of early September. Due to Venus' position, this month brings youthful enthusiasm to the heart, allowing Scorpios to successfully close deals, choose the right investments, and achieve work-life balance. Your network will expand remarkably because September brings about plenty of opportunities to garner new acquaintances. However, towards the end of the month, enthusiasm starts to ebb and may bring about feelings of impatience and disheartenment. Some may feel a lack of motivation in all aspects. But there is no need to panic. As we always say, LAVAAAAAARN!!
Lucky hormone: Testosterone
Lucky color: Cystic thyroid nodule na Black
Lucky drug: Semaglutide
---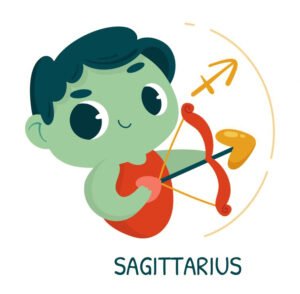 Sagittarius (November 23 to December 21)
Curious, Blunt, Desirable 
The position of the sun in September promotes discipline, so if you plan to start a workout routine, now is the perfect time to do so. During the harvest full moon this month, accomplishing tasks is possible without spending too much energy. When it comes to love, the forecast shows that you might go blind, causing you to fall head over heels in love.  Beware of letting things escalate and become too serious quickly. We don't want to see you in a few months at a karaoke rapping "Nang ma-in love ako sayo, kala ko'y pag-ibig mo ay tunay, Pero hindi nagtagal, lumabas din ang tunay na kulay!"
Lucky hormone: Kisspeptin
Lucky color: Abdominal striae of Cushing's Purple (na may onting pink pa)
Lucky drug: Prednisone
---
Capricorn (December 22 to January 20)
Mischievous, Youthful, Persistent
September promises surprises for the mischievous Capricorn. Luck is on your side this month, so if you would like to carry out any endeavors, now is the time! The full harvest moon will push Capricorn to be an excellent problem-solver. Early September may see you being blessed with a chance for a promotion, but you will need to make a move and let yourself be heard. Ito na ang right time maging KSP (kulang sa pansin). A new job or further training may be waiting for you in another country so be ready for such changes. Finances will not be an issue this month, so allow yourself to relax a bit before these changes happen. Find a trusted friend or family member to talk to regarding these big decisions. When it comes to romance… Tama na. Pwede ba naman may career abroad ka na nga, may lovelife pa? Give chance to others, beh.
Lucky hormone: Norepinephrine
Lucky color: Positive immunohistochemistry ng NET Brown (Haba, no?)
Lucky drug: Cabergoline
---
Aquarius (January 21 to February 20)
Innovative, Deeply social, Romantic
The early part of this month will lead Aquarians craving for financial stability. They might find themselves looking for other possible sources of income. This month promises success so they should not hesitate to apply for that job or promotion they've been eyeing. Aquarians should prepare themselves for many changes in their private lives in September. Their long-term partners may show a new side of themselves that will change their relationship dynamics. Aquarians are known to be hopeless romantics but the single ones out there, may find disappointment when searching for a soulmate on the internet. The position of the planet Mercury in September increases Aquarians luck, so now is the time to buy lottery tickets. But while waiting for that lucky draw.. Makinig muna kay Tita Witty, "Kailangan mong pumasok sa opisina. Hindi ikaw ang nawawalang anak ng hari at reyna."
Lucky hormone: Dopamine
Lucky color: Mata ng may Osteogenesis Imperfecta Blue
Lucky drug: Acarbose
---
Pisces (February 21 to March 20)
Sensitive, Optimistic, Modest
September brings an opportunity to let go of the past. Emotional baggage from heartbreaks, financial debts and unfinished projects will be resolved. This month presents a good opportunity to organize an out-of-town team building for your group. This will definitely increase morale among members. More than that, the success of the activity will allow the timid and modest Pisces to shine! Due to Mars' planetary position, you may experience some mild illnesses due to a weaker immune system secondary to stress and fatigue. Be sure to have yourself checked once in a while especially when you're feeling a little down. Always remember that an apple a day keeps the doctor away, but when the doctor is cute, forget the fruit!
Lucky hormone: Estrogen
Lucky color: Macroalbuminuria sa dipstick Green
Lucky drug: Pioglitazone
---

Hope you enjoyed the first HehehENDO for PCEDM updates! Sabi nga ni Zenaida Seva, "Hindi hawak ng mga bituin ang ating kapalaran – gabay lang sila. Meron tayong free will, gamitin natin ito."
XOXO,
Madame Tiger